Logistics Distribution & Collection
Our company provides a variety of shipping / collection solutions for agricultural produce from the growers at a controlled temperature.
Bikurey hasade have a number of air-conditioned logistics sites, with temperature control, cooling rooms and advanced data systems for inventory management, planning and distribution.
Bikurey hasade is able to meet the most specific requirements for the storage and transportation of products.
Bikurey hasade have over 600 daily distribution points throughout the country, with over 80 brand new trucks. The fleet of vehicles allows easy and daily access to the end point, while maintaining the quality and freshness of the goods.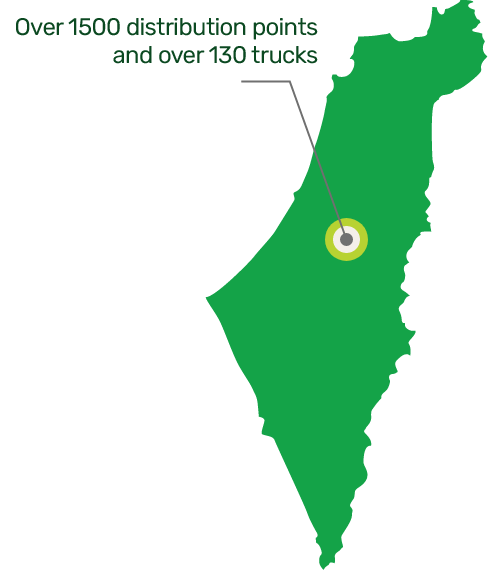 Most of the company's trucks are cooling trucks, all in order for the fresh produce to reach its customers in the best condition. The company has set itself the goal of moving to a complete cooling chain over the next few years, from the supplier's house to the customer's house, this setting unusual standards in the field. A complete cooling chain means better quality and longer product shelf life.